Yesterday I learned how to connect to a Raspberry Pi Zero via USB2UART connector:
https://www.raspberrypi.org/forums/viewtopic.php?p=1021437#p1021437
The same setup works with NanoPi Neo as well (USB2UART switch to 3.3V, connect RXD/TXD/GND with NanoPi Neo TXD/RXD/GND, and connect 5V from cable soldered at USB2UART USB connector with NanoPi Neo 5V). I learned how to connect to NanoPi Neo via UART from
cnxsoft posting
, especially this photo from that posting wrt. UART pins on NanoPi Neo: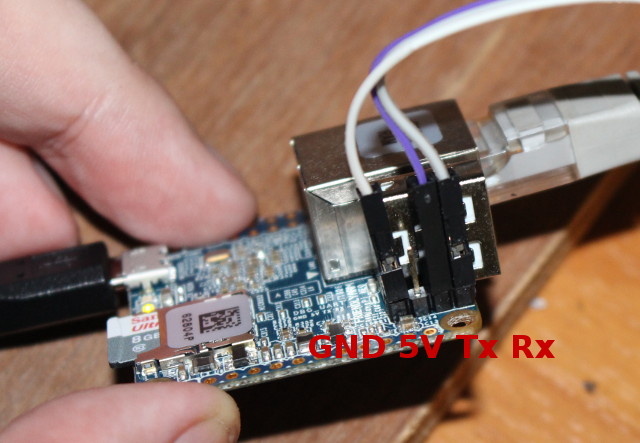 I was surprised that NanoPi Neo can be operated from laptop USB which does not provide 2A, but as the photo below shows only 240mA are needed on idle.
Here you can find the complete bootup messages from 115200 8N1 /dev/ttyUSB0 minicom session:
https://stamm-wilbrandt.de/en/forum/NanoPi.Neo.minicom.boot.txt
The startup temperature is 49°C at bottom, but I have seen 82°C under load as well.
Hermann.